Corina Field Carroll Annual Grand Round Series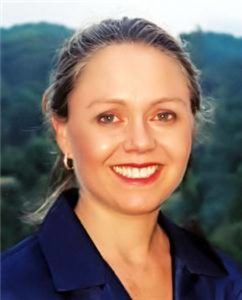 The Corina Field Carroll Annual Grand Rounds Series honors Dr. Carroll's memory by increasing medical education for the protection of children. The annual presentation is given at Children's Hospital at Erlanger in April, during National Child Abuse Prevention Month. The first CFC Grand Rounds, initiated by Dr. Carroll's family in 2014, was introduced by her daughter Anna and was delivered by renowned child abuse specialist Dr. Carole Jenny, to a packed room of pediatric residents and staff.

Subsequent speakers have included Drs. Deborah Lowen of Vanderbilt University Medical Center, Jaime Pittenger of the University of Kentucky, Walter Lambert of the University of Miami, and Jordan Greenbaum of the Institute on Healthcare and Human Trafficking — all noted pediatricians and thought leaders on child protection who lead multidisciplinary teams responding to child abuse in their respective regions.
These Grand Rounds were hosted and introduced by Corina's son David Carroll, chairman of the Corina Field Carroll Fund. In addition to advancing the protection of children in Tennessee, the yearly talks commemorate Dr. Carroll's long and dedicated involvement with Chattanooga's leading center of pediatrics.
Corina Field Carroll, MD, FAAP, was born Corina Maria Field on June 25, 1962, in Buenos Aires, Argentina. When she was three years old, her family moved to Venezuela, where she was raised. After medical school in Caracas and rural service on the tropical island of Margarita, off the Venezuelan coast, Corina married and resettled in San Diego and Miami with her American husband. They had first met as teens in Caracas, in 1975.
Dr. Carroll held Argentine, Venezuelan, British and U.S. citizenships. She was natively bilingual in Spanish and English. A lifelong Christian, she survived a near-death experience at age 16, and committed her life to doing good every day. She served Tennessee children as a gifted pediatrician from 1994 to 2011, when her recurrent cancer forced her to retire. Corina was diagnosed with ovarian cancer in September 2007, and died on January 30, 2012, after a difficult and courageous struggle. Through four surgeries and more than 40 chemotherapy treatments, she showed strength, patience, caring, resilience, kindness and hope to everyone she encountered. She is buried at Mount Olivet Cemetery in East Ridge, Tennessee.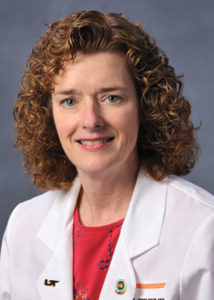 The Stevens Award is given yearly to the pediatric resident based on the all-encompassing concept of, "If you were starting a practice and could take only one resident as your partner, who would it be?" The award is in honor of Dr. Cathy Stevens, as she exemplifies the qualities admired by her physician colleagues and patients. Dr. Stevens has been active in resident education since beginning practice in Chattanooga in 1991. The award is sponsored by Andrea and Tim Thomas, who both worked with Dr. Stevens from 2000-2003 at T.C. Thompson Children's Hospital.
Resident honorees use the award funds to attend a CME conference in their chosen pediatric field.