Chattanooga Pediatric Symposium 2019
Friday, April 5, 2019 - Saturday, April 6, 2019
Symposium only registration - $100
Symposium only registration includes:
Up to 6.0 AMA PRA Category 1 Credits
Up to 6.0 ABP MOC Part 2 Points
Reception Friday evening for registrant and guest
Lunch during Keynote address on Saturday
Symposium & Believe Bash Registration - $400
Symposium and Believe Bash registration includes:
Up to 6.0 AMA PRA Category 1 Credits
Up to 6.0 ABP MOC Part 2 Points
Reception Friday evening for registrant and guest
Lunch during Keynote address on Saturday
Registrant ticket to the Believe Bash on Saturday evening, benefiting Children's Hospital at Erlanger
additional believe bash tickets - $325
To purchase additional Believe Bash guest tickets, click the button on the right.
Andrew olson, md, FACP, FAAP
Dr. Andrew Olson is an Assistant Professor of Medicine and Pediatrics at the University of Minnesota Medical School, where he practices Hospital Medicine and Pediatrics. He is the director of the Medical School's Subinternship in Critical Care that focuses on the development and assessment of competence to facilitate transition to residency. His academic focus is the development of methods to teach about the diagnostic process as well as methods to improve diagnostic reasoning in clinical care. He is the leader of the DX: Diagnostic Excellence Project, which is developing and evaluating a series of virtual patient cases for medical students about the diagnostic process and diagnostic error.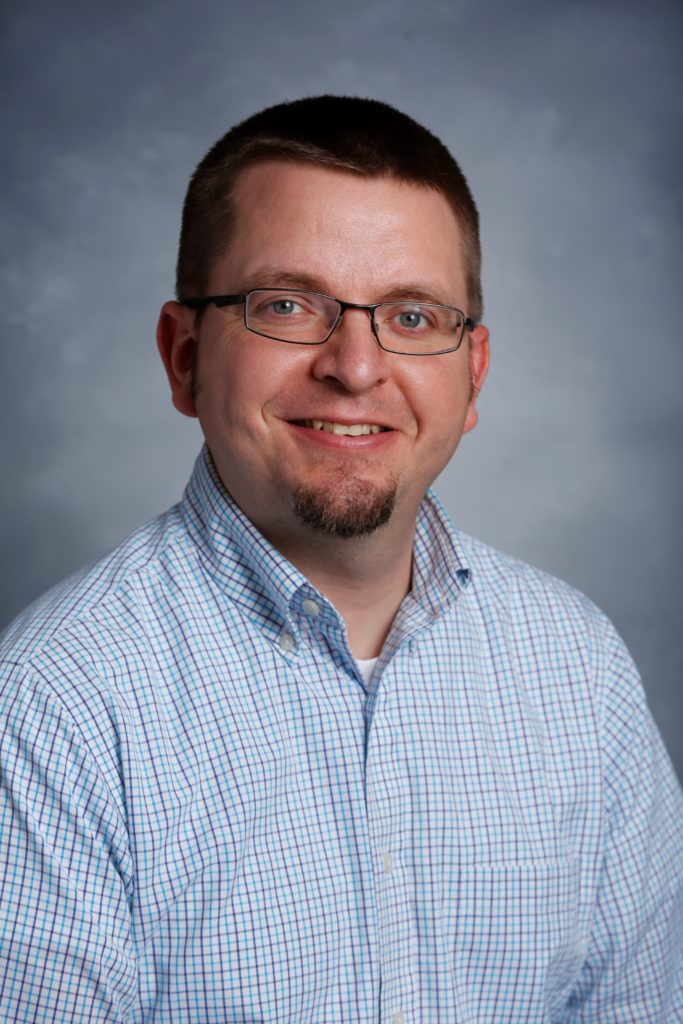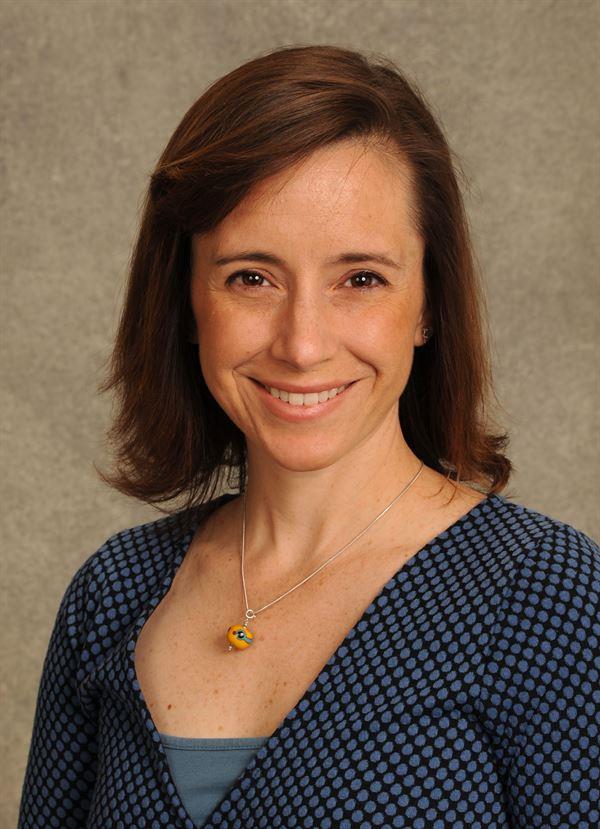 Dr. Kourtney Santucci is an Assistant Professor of Pediatrics at Children's Hospital Colorado. She completed her residency training at Emory University in 2008. Her clinical interests include many complex illnesses of childhood, including: Complications of extreme prematurity, Cerebral Palsy, Gastrointestinal/ Malabsorptive illnesses (ex, short bowel syndrome), Genetic conditions, and Primary Immunodeficiencies. 
Dr. Tim Thomas is an Associate Professor of Clinical Pediatrics at Vanderbilt University School of Medicine. He is an alumna of the pediatric residency at Children's Hospital at Erlanger. He also completed a pediatric cardiology fellowship as well as a noninvasive pediatric cardiac imaging fellowship at the University of Texas Southwestern Medical Center in Dallas.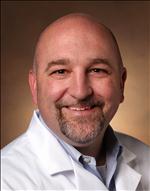 Friday, April 5, 2019
6:00PM Evening reception at the NEW Children's Kennedy Outpatient Center, honoring Dr. Janara Huff
Saturday, April 6, 2019
7:00AM Registration Begins
7:45AM Opening Remarks
8:00AM Dr. Tim Thomas – Pediatric Cardiology 2019 – Milestones and Myths
9:00AM Dr. Kourtney Santucci – Caring for the Clinically Complex Child
10:00AM Break
10:15AM Dr. Michael Carr – Ted Talk Style – A Tale of Herding Cats
10:45AM Dr. Joel Ledbetter – Ted Talk Style – Significant Changes in Cystic Fibrosis Care: In Review
11:15AM Dr. Marvin Hall – Ted Talk Style – Toward Safer Care for Hospitalized Children
11:45AM Dr. Joani Jack – Ted Talk Style – Childhood Obesity: New Perspective Means Better Results
12:30PM Keynote Lunch featuring Dr. Andrew Olson – Improving Diagnosis in Pediatrics
1:45PM Panel discussion with Dr. Andrew Olson, Dr. Alan Kohrt, Dr. Charles Woods – The Future of Pediatrics
2:45PM Closing Remarks
For those that purchased Believe Bash tickets, the evening begins at 6:00PM at the Convention Center. More information about the Believe Bash can be found at: https://www.believebash.build/index.html6:
Friday Evening Reception Honoring Dr. Janara Huff and Patty Wolfe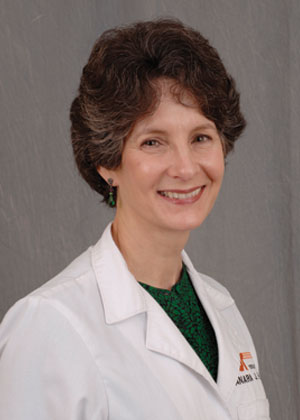 Dr. Janara Huff is a specialist in Pediatric Infectious Diseases and practices exclusively at Children's Hospital at Erlanger. She sees children in both the inpatient and outpatient setting with any illness suspected to have an infectious cause. This includes patients with various unusual symptoms , chronic viral infections such as Herpes, HIV or CMV, recurrent or chronic fevers, frequent illnesses, MRSA, bone and joint infections and other illnesses that do not resolve with standard treatment.
Dr. Huff is a native of Tennessee and received her medical degree from the University of Tennessee College of Medicine. She completed her pediatric residency at LeBonheur Children's hospital in Memphis. After 4 years of practicing as a pediatrician in the US Navy, she returned to LeBonheur for her pediatric infectious disease fellowship. She moved to Chattanooga in 1985.
In addition to her clinical practice, Dr. Huff has been actively involved in teaching pediatric residents at our Children's Hospital and served as the Residency Director for the past 13 years. She retired from her Program Director duties on July 1, 2018.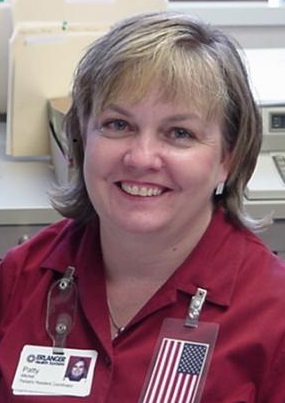 Patty Wolfe was the beloved Pediatric Residency Program Coordinator for 37.5 years. She retired in January 2019. She shepherded many residents through training, some returning as department faculty. 
She is now enjoying retirement, catching up with her grandchildren and vacationing with her husband.
Accreditation Information
AMA Credit Designation: The University of Tennessee College of Medicine (UTCOM) designates this live activity for a maximum of 6 AMA PRA Category 1 CreditsTM. Physicians should claim only the credit commensurate with the extent of their participation in the activity.
Continuing Education for Non-Physicians: The UTCOM will issue Certificates of Participation to non-physicians for participating in this activity and designates it for CEUs using the national standard that 1 hour of educational instruction is awarded .1 CEU.
Accreditation: The UTCOM is accredited by the Accreditation Council for Continuing Medical Education to provide continuing medical education for physicians.
ABP MOC Points:  Successful completion of this CME activity, which includes participation in the activity, with individual assessments of the participant and feedback to the participant, enables the participant to earn 6 MOC points in the American Board of Pediatrics' (ABP) Maintenance of Certification (MOC) program.  It is the CME activity provider's responsibility to submit participant completion information to ACCME for the purpose of granting ABP MOC credit.